DOJO AFFILIATIONS:
---
KODENKAN YUDANSHAKAI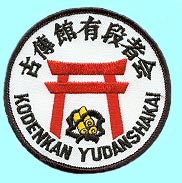 The KODENKAN YUDANSHAKAI, "School of Ancient Tradition Black Belt Society" was founded in January 1967 by Dai Shihan Joe Holck and family in Tucson Arizona. It was a result of the original Kodenkan of Tucson dojo, that was created in 1962 by Sensei Roy Holck.
Dai Shihan Joe Holck was also a co-founder of Kajukenbo self-defense system. He also co-founded the Matsuno Ryu Goshin Jitsu system with his son, Shihan Vinson Holck.
The organization teaches not only Professor Okazaki's Danzan Ryu Jujitsu, but Shorin Ryu Karate, Matsuno Ryu Goshin Jitsu, and Kajukenbo.
After a very long and distinguished career in the martial arts, Dai Shihan Joe Holck retired from teaching and organizational responsibilities and serves as the Chairman Emeritus of the organization. Shihan Vinson Holck serves as the Chairman of the organization and oversees the entire operation.
It is largely due to the efforts and vision of Joe Holck, Dai Shihan, his wife Sensei Amy Holck, their four sons, Shihan Barry Holck, Shihan Vinson Holck, Sensei Emmett Holck, Sensei Aaron Holck and one daughter, Shihan Meleana Holck-Tomooka, that martial arts in general, and Danzan Ryu Jujitsu in particular have flourished in the American Southwest to the extent it has.
It has been instilled in the minds of the members of the Yudanshakai that their beginnings lay in the teachings of Professor Okazaki, for whose dojos their organization received its name
The Kodenkan Yudanshakai has grown significantly through the decades from its humble beginnings in 1962 to its present number of Black Belts. Some of the more distinguished members of the organization include, the late Professor Bill Montero, Judan, 10th Dan, and first Dai Shihan, designated by the organization, the late Professor Sig Kufferath, Judan, 10th Dan, the second Dai Shihan to be designated as such. Other notables include, Professor Jack Wheat, Judan, 10th Dan, Professor Francisco Limbago, Judan, 10th Dan and Professor Antone Gonzales, Judan, 10th Dan.
---
AMERICAN JUJITSU INSTITUTE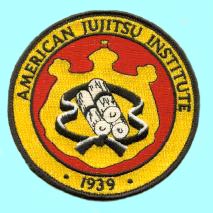 The American Jujitsu Institute was founded and guided by Professor Henry Seishiro Okazaki, the institute is dedicated to continue the Kodenkan "way of life". This "way", if practiced, would eliminate bitterness and hostility in the hearts and minds of men. It is said to be the oldest martial arts organization in the United States; it was originally founded as the American Jujitsu Guild in 1939, and the name was changed in 1943 to the American Jujitsu Institute. The American Jujitsu Institute was incorporated on July 29, 1949 in the territory of Hawaii, as Hawaii had not yet achieved statehood.
The A. J. I. is a non profit Hawaiian Corporation guided by ranking officers headquartered in Hawaii with membership all over the world. Under the leadership of Professor Francisco Limbago, Judan, (10th degree), and with the assistance and counsel of Professor Tony Gonzalez, Judan, (10th Degree), Professor Jack Wheat, Judan, (10th Degree). The Karate Division of the American Jujitsu Institute is headed up by Professor Charles P. K. Lee.
---